International Convention City, Bashundhara, Dhaka.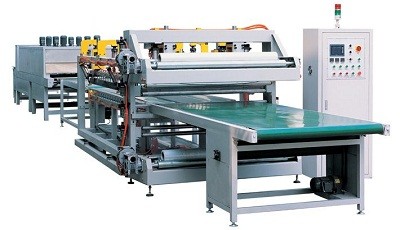 Printing Industries Association of Bangladesh (PIAB)
Printing Industries Association of Bangladesh – Bangladesh Mudran Shilpa Samity was established in 1984. It aims to organize the scattered printing industries of the country as well as promote a better co-operation and a greater uniformity among the members of the Association. It is the national organization to look after the welfare of the owners of printing & packaging industries of the country.
The objective of Printing Industries Association of Bangladesh – Bangladesh Mudran Shilpa Samity is to establish a sound and sustainable position of printing sector in the national economy of Bangladesh. PIAB always represents the members of the organization and try to assist them as and when required. The Association also watch over, support, protect, extend and define the rights of the members of the organization and to procure their benefit, special advantages and concessions of all kinds and also try to face and solve any disputes and unwanted situation as an Arbitrator of the associate members.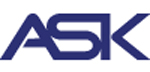 ASK TRADE & EXHIBITIONS PVT LTD - Bringing Business to do Business
VISION ¯ "To add value in all that we do and become valuable to our customers in whatever we do for them"
ASK Trade & Exhibitions Pvt Ltd, one of the leading International B2B Tradeshow organizers in Bangladesh, with "Bringing Business to do Business BB2B" as our motto. We are moving rapidly towards 100 shows mark across multiple industry sectors.
ASK Trade & Exhibitions Pvt,. Ltd is a professional exhibition organizing firm that has proficiency of turning intangible ideas into a creative reality. ASK is based in India with offices in Chennai, Bangalore, representative office in Delhi and an overseas office in Bangladesh & China.
Through our events, we have enabled nearly 1000 companies gain market entry, exposure, get visibility, enhance brand value, add contacts, increase revenue thus facilitating trade and economy though tradeshows across multiple industry sectors in India and Bangladesh we symbolize the growth and potential of the B2B tradeshow medium.
Our expertise lies in identifying the emerging sectors which have scope and potential for organizing a trade show and create a platform for the industry to interact and engage and play the catalytic role in the growth and progress of various industries.
Our core industry expertise spans from Yarns, Fabrics, Garment Accessories, Corrugated Carton and related machinery, Garment making Machinery, Energy & Power Equipment, Electrical Products and Product Manufacturing machinery, Engineering & Industrial Products & Machinery, Building & Construction Materials, Products & Machinery, Solar and Renewable Energy, Leather making machinery, Component, machinery and accessories for making Leather goods & Footwear, Wood & Wood Working Technology & Machinery etc.,
Our team comprises of qualified and experienced professionals with working experience of having organized multi-industry trade and consumer shows in different parts of India and Singapore, Sri Lanka, UAE and Bangladesh.
We firmly believe that events don't happen, it needs a vision to conceptualize and a team to make it happen. At ASK Trade & Exhibitions you would find a team which is creative, experienced and committed to make every event "FULFILLING" experience for all the stakeholders i.e., exhibitors & visitors.
Our journey so far has been possible due to a harmonious mutually beneficial working collaboration with various industry organizations and government bodies such as:
Bangladesh Engineering Industry owners' Association (BEIOA)
Bangladesh Electrical Merchandise Manufacturers Association (BEMMA)
Bangaldesh Garment Accessories & Packaging Manufacturers & Exporters Association (BAPMEA)
Leathergoods, & Footwear Manufacturers & Exporters Association of Bangladesh (LFMEAB)
Bangladesh Finished Leather, Leather Goods and Footwear Exporters Association (BFLLFEA)
Bangladesh Tanners Association (BTA)
Bangladesh Paduka Protutkarak Samity
Centre for Excellence for Leather Skill of Bangladesh (COEL)
Bangladesh Furniture Export Association (BFA)
Bangladesh Furniture Industries Owners Association (BFIOA)
Engineering Export Promotion Council of India (EEPC India)
Council for Leather Exports (CLE)
Indian Footwear Component Manufacturers Association (IFCOMA)
Synthetic & Rayon Export Promotion Council (SRTEPC)
Powerloom Development & Export Promotion Council (PEDEXCIL)
Indian Institute of Architects (Tamil Nadu Chapter)
Indian Institute of Architects ( Cochin Chapter)
Association of Architects Assam (AAA)
Federation of Indian Exporters Organisations (FIEO)